WHAT TO KNOW BEFORE APPLYING
Once you are selected to join a Flat6Labs Program, you receive cash-funding respective to the Flat6Labs Program you have joined, strategic mentorship, office-space, entrepreneurship-focused business training, subject matter one to one sessions and a multitude of perks and services from partners. A couple of pointers you should keep in mind:
-You must be fully dedicated to the duration of the 4-month program.
-You must be based in the same city as the Flat6Labs program you are joining during the 4 month program period.
Flat6Labs Programs
OPEN APPLICATIONS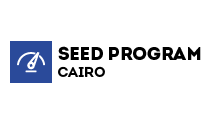 place Egypt
Flat6Labs Cairo Seed Program
Starts:06 Mar 2022 | Ends:05 Jun 2022
Flat6Labs Cairo Seed Program is the leading Seed Program in Egypt that provides a launchpad to help entrepreneurs develop viable companies in a short period of time.
Apply to Our Spring 2022 Cycle
Deadline 01 Dec 2021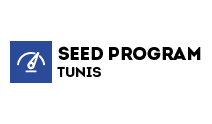 place Tunisia
Flat6Labs Tunis Seed Program
Starts:01 Dec 2021 | Ends:01 Mar 2022
Flat6Labs Tunis is a seed and start-up program for startups seeking to promote the growth of Tunisian startups and provide a source of supply to the industry of Venture Capital in Tunisia.
Apply to our 9th Cycle
Deadline 07 Nov 2021
place Bahrain
Flat6Labs Bahrain Seed Program
Starts:01 Dec 2021 | Ends:15 Mar 2022
Flat6Labs Bahrain is a seed program supported by Tamkeen that accelerates and launches both local and international Startups in the Kingdom of Bahrain.
Apply to Our Program
Check the apply link for more information. 30 Sep 2021