Egypt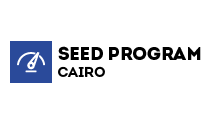 About Our Spring 2021 Demo Day
Our 16th Seed Program cycle took off on March 14th 2021. The eight startup teams have been working over the past four months on growing their customer base, refining their offerings, expanding to new markets and building strategic partnerships. The outstanding cohort graduating has products and services across multiple sectors including Health Tech, Supplies & Logistics, E-commerce, Food & Beverage, Fintech and Advertising. This cycle brings together the following startups:
Cairo Spring 2021 Demo Day
MEET THE STARTUPS
Nureab's innovative products empower doctors and patients by using robotic science for physical therapy treatments.
Know Moreeast
close
About Nureab
Bahy El-Nesr
Founder & CEO
Nureab is the leading manufacturer of rehabilitation robots in the MENA region. It offers innovative motor rehabilitation devices to accelerate patient's recovery times and results making the recovery journey for patents with mobility disabilities  easier. Physical therapists can accurately monitor their patient's progress to offer them the most suitable treatment plans.
Product:
Nureab's first product is a hand motor rehabilitation device that improves recovery time for the patients, while increasing therapists productivity. It's a wearable mobility robot which enables high accuracy rehabilitation exercises using a mobile application.
Target Market:
Nureab targets medical centers, physical therapy clinics and hospitals who treat hand rehabilitation patients.
Business Model:
Nureab sells the device directly to medical institutions, through our direct sales team, e-marketing, exhibitions, and medical events. We also offer a subscription-based model for therapists and patients to acess advanced benefits and exclusive capabilities such as therapeutic games and advanced data analytics.
Digital ads on moving vehicles.
Know Moreeast
close
About dKilo
Mohamed Mousa
CEO
dKilo is a technology company that puts remotely-managed digital advertisements on moving vehicles and pays car owners as they drive around while displaying digital advertisements.
Product:
1) Mobile App for drivers
2) Online Publishing platform for Ads
Target Market:
1) Car owners
2) Businesses
Business Model:
We sell digital ad space to companies.
B2B wholesaler lead generation Platform.
Know Moreeast
close
About ELSupplier
Mohamed Elshazly
CEO
ELSupplier is the first online platform in Egypt which allows any supplier to list their products and services. This solution amplifies the supplier's reachability allowing them to penetrate new markets at much lower costs while saving sales executive hundreds of hours.
Product:
Website & Mobile Application
Target Market:
Wholesale suppliers in Egypt who provide products or services including importers, distributors and manufacturers
Business Model:
Simple tier based subscription model depending on the number of guaranteed leads generated
Intixel uses proprietary artificial intelligence algorithms to empower radiologists' diagnosis with the automated second-eye opinion.
Know Moreeast
close
About Intixel
Mustafa Elattar
Co-founder & CEO
Intixel launched in September 2018 as a service-based firm supporting medical imaging companies with the needed image-analytics engines. In December 2020, Intixel launched its first product; AIRA Breast; to empower radiologists in breast-cancer screening programs with its AI-powered solutions. Intixel's team is a finely selected AI, and medical imaging experts.
Product:
AIRA Breast identifies healthy subjects in a breast cancer screening sample, detects suspected cases, and outlines detailed findings for each case in Full-Field Digital Mammography (FFDM) images. AIRA Breast uses state-of-the-art machine learning for automatic detection and reduction of the false-negative rate.
Target Market:
– Medical Centers
– General Hospitals
– Screening Programs
– Computer-Aided-Diagnosis Software Vendors
Business Model:
Our product revenue model is a commercial & subscription mix model where per scan fee is applied and initial installation fees are collected in addition to annual service and support fees.
The Next Jewelry Destination For Affordable Luxury
Know Moreeast
close
About Lumiere
Abdelrahman Yassin
CEO
Lumiere kicked off in late 2020, bringing together a community of the most exciting independent luxury brands and contemporary, emerging designers hailing from different regions and diverse cultural backgrounds across the globe, to stand out and compete globally, while rewarding our customer base with a top-notch shopping experience.
Product:
Jewelry retail is ultimately going online, but customers, more than ever, need the proper tech to make informed decisions and build trust in a brand. We're investing in virtual shopping to help our customers try on our products exactly as in offline showrooms.
Target Market:
Our platform is targeting the USA market, with an offline TAM resting at $58B. Only 14% of the market is currently online at $7.6B, and this figure is growing by a whopping 14% Year On Year.
Business Model:
Our business model is a very simple cost-plus markup model with a current benchmark of 35% gross margins, scalable to 75% within the next 2 years, with wholesale deals, private labeling, and introducing our own manufactured original collections.
360 parents support platform & shopping advisory marketplace for kids products & services.
Know Moreeast
close
About The baby garage
Farah Ahmed
CEO
The baby garage started in 2015, and evolved officially under the Technology Innovation & Entrepreneurship Center in Ministry of telecommunication in 2019. The team of 12 runs the different business units including the marketplace, the content blog, the discount cards, and on-ground activations currently serving 550 thousand parents in Egypt.
Product:
The baby garage is a complete support platform for parents offering shopping marketplace allowing users to buy, sell, and donate. the platform is backed by premium authentic advisory content blog to empower correct purchase decisions, and discount card to leverage additional saving plans for users.
Target Market:
B2C: Targeting Parents of kids aged up to 12 across Egypt.
B2B: Kids products & services providers/distributors with at least 50 product variances; as well as brands targeting mothers with presence of online marketing activations.
Business Model:
1- Seller subscriptions
2- Transaction fees (% of product price)
3- Shipping margins
4- Advertising
5- Discount card sales
Nutritious & Delicious Meals for Kids, Lunch Made Fun
Know Moreeast
close
About The Deli Llamas
Ramy Darweesh
CEO
Say goodbye to the stress of planning lunch! Lunchies is our flagship brand of kid-specific lunch meals.
Meals are designed to promote balanced nutrition, autonomy and an enjoyable experience. Our motto is "Lunch Made Fun". School Lunchies is a web platform to order freshly-made lunches, delivered daily to schools.
Product:
Lunchies is our flagship brand of kid-specific lunch meals. Lunchies have been developed taking into account children's eating habits and are designed to promote balanced nutrition, autonomy and an enjoyable meal experience. Our motto is "Lunch Made Fun".
Target Market:
Mothers, Children Aged 5-12
Business Model:
Lunchies Are sold via our website, on online supermarkets and at select retailers.We buy meals in bulk from qualified caterers and sell them at attractive margins to children in schools. Schools also have incentives on every meal sold through our platform.
CreditFins is a credit card management company which helps customers analyze & optimize their spending habits and settle their credit card debts.
Know Moreeast
close
About CreditFins
Sherif Radi
Co-founder & CEO
CreditFins is a TALLY for the MENA region. Building the first tech enabled Credit Cards management platform to help customers analyze and optimize their spending, additionally CreditFins offers different educational content empowering customers to settle their credit card debt quickly and cheaper. Aiming to alleviate financial stress for millions of users in the region.
Product:
A Credit Card management app that helps customers analyze and optimize their spending, obtain access to educational content and settle any debt they have accumulated on their Credit Cards in a faster and cheaper approach after running credit risk assessments for the user.
Target Market:
Banked individuals with credit card debt exceeding EGP 5,000, age range between 25-45, who have a steady source of income. We also target individuals who are familiar with technology, and need financial support and advisory aiming to start better planning their personal finances due to added responsibilities.
Business Model:
A subscription-based business model that is Sharia compliant, with no hidden fees, late payment fees or interest. We offer three types of membership based on debt amount with subscription fees ranging on average between EGP 245 (Silver), EGP 385 (Gold) & EGP 868 (Platinum).
Flat6Labs Cairo Spring 2021 Demo Day
Show Interest
Interested to make the connection with one or more of our startups?
Contact Startups