WHAT TO KNOW BEFORE APPLYING
Once you are accepted into one of our bootcamps, you will receive a magnitude of benefits, ranging from mentorship, coaching, and business development to a regional network of investors, entrepreneurs, and experts who can help you kick off your startup.
A couple of pointers you should keep in mind:
Most of our bootcamps run over the course of one to two weeks, and you need to be available for all our sessions to get the most out of our programs.
It is preferable that you would be located in one of the countries/cities where the bootcamp is being held.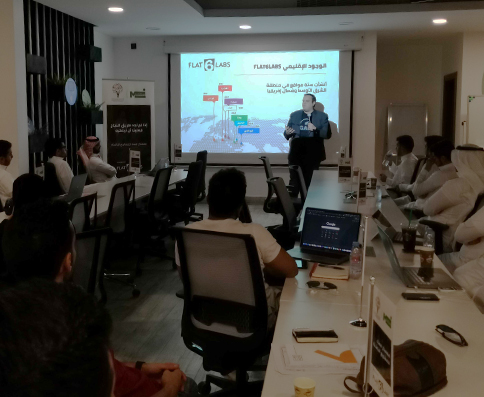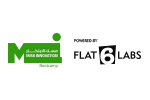 Not Active
Misk Startup Bootcamps Powered by Flat6Labs
The Misk Startup Bootcamps Powered by Flat6Labs is a unique and exciting innovation and entrepreneurship program focused on fostering the local Saudi talent.
Know More
Bootcamps
SUPPORT & OFFERINGS
Unique Learning Techniques
Business & Technical Support
Online Campaigns
Exposure to Investors & Business Opportunities
Awards for Best Startups
Access to a Regional Network
Fast Track to Flat6Labs Accelerators in Saudi
Access to Follow On Funding
Bootcamps
SELECTION PROCESS
Applications
Interviews
Selection
Bootcamp
Applications
We announce the opening of a new bootcamp through the official channels of communication (website, social media, events, …etc.). Interested entrepreneurs can apply for our any of our bootcamps through our website by filling in a form that details the basics of your idea or company.
Interviews
Once all applications have been submitted, the Flat6Labs team carefully reviews every application (using a predefined framework) and selects the best applicants to be called in for an interview. The team further explores the applicants: who they are, why they are building a company, how well they know their market and what problem they want to solve.
Selection
After the rounds of interviews, the Flat6Labs team sends out emails inviting those accepted to the bootcamp. The emails will detail the duration, location, and agenda of the bootcamp so that the participants can organise their schedules accordingly.
Bootcamp
The bootcamps host a number of sessions designed to introduce the participating startups on how to take their startups to the next level. Starting from design thinking, which helps startups formulate methods through which they can tackle complex problems; and moving on to customer acquisition, an essential ingredient of any successful startup. The mentors and coaches also provide sessions on how to create business and financial models, with the aim of setting clear revenue streams and aiding startups in the management of their resources. The sessions also contribute to the startups ability to define and accentuate the value they will be giving to their customers through value proposition.