WHAT TO KNOW BEFORE APPLYING
Once you are selected to join the Flat6Labs Seed Program, your receive cash-funding respective to the Flat6Labs Accelerator or Seed Program you have joined, strategic mentorship, office-space, entrepreneurship-focused business training, subject matter one to one sessions and a multitude of perks and services from partners.
A couple of pointers you should keep in mind:
You must be fully dedicated to the duration of the 4-month program.
You must be based in the same city as the Flat6Labs Seed Program you are joining during the 4 month program period.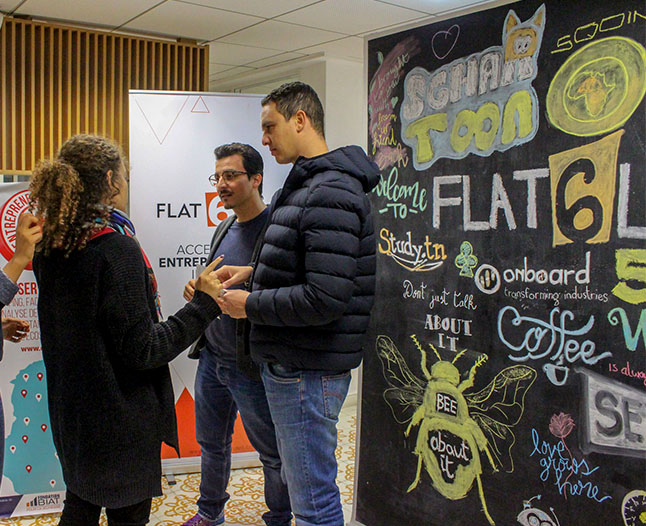 Egypt
Lebanon
Bahrain
Tunisia
UAE
Jordan
Seed Programs
SUPPORT & OFFERINGS
FULL-TIME SUPPORT STAFF
LEGAL SUPPORT
MENTORSHIP
OFFICE SPACE
MARKETING & PR
DEMO DAY & BUSINESS NETWORKING EVENTS
LANDING PROGRAMS
FUNDRAISING & ACCESS TO INVESTORS
Seed Programs
SELECTION PROCESS
Interviews
Bootcamp
Selection Committee
Cycle Program
Demo Day
Growth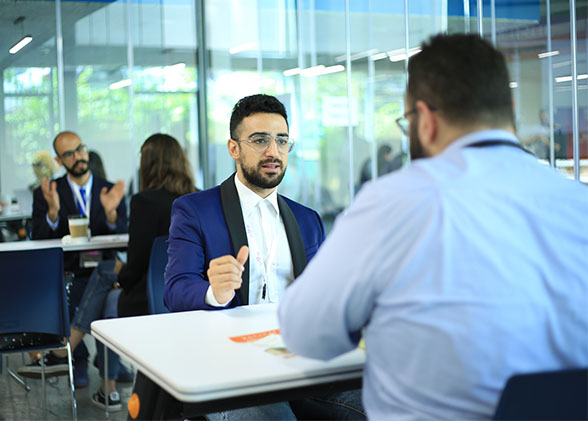 Interviews
We receive hundreds of applications every cycle in each location. Once all applications have been submitted, our team reviews every application carefully and selects the best applicants to be called in for a 30-60 minute interview. We go deeper into learning about the founders – who they are, why are they building a company, how well do they know their market, what problem do they want to solve.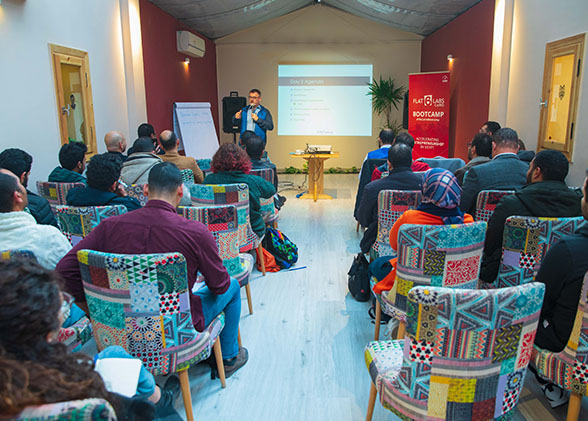 Bootcamp
The Bootcamp part of the selection process for prospective startups to join Flat6Labs accelerator program. The main purpose of the Bootcamp is to observe teams and learn more about their work habits and how they work together. It is determinant for Flat6Labs to understand these things before making decisions about which teams to include in the upcoming cycle.
Selection Committee
By the end of the 5-day Bootcamp, teams present in front of the selection committee who then select the final teams to be accepted into the cycle. The selection committee is a diverse group of partners, industry experts, entrepreneurs, mentors, and investors all from our close network who come out with the final "go/no go" decision on each team.
Cycle Program
This is where the cycle begins and each team works restlessly over the next 4 months developing their core business model, building a prototype, and acquiring customers. During the cycle, each team has full and unlimited access to our overarching network of mentors, investors, consultants, experts, as well as well as the privilege to use our office space, network of mentors, consultants, investors, business education workshops, training sessions, perks program and more.
Demo Day
Flat6Labs' entrepreneurs go through a number of milestones during the training program including the Program Opening, Product Day, the Market day, and the Demo Day, events through which entrepreneurs are able to present their product to a select crowd, receive feedback, network & pitch to potential investors.
Growth
After Demo Day, only the best companies move on to receive follow-on funding. Flat6Labs helps teams secure funding by providing them with further assistance with their financials and linking them to more investors. Although teams can no longer work from our office after Demo Day, every startup remains part of the Flat6Labs network with continuous access to our mentor network, support, perks, workshops, and more.